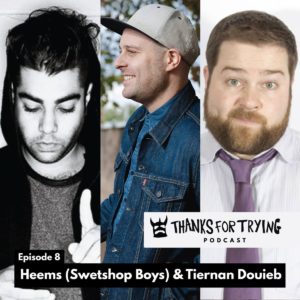 As well as PPB, I'm a guest on two different podcasts this week. Firstly the Box Set pod which I've been on before, this time discussing Luke Cage:
And then I'm on my brother, The Last Skeptik's podcast, Thanks For Trying, with US rapper Heems (Swet Shop Boys). It was a lot of fun to record so have a ….
There you go. I can be in your ears all goddamn week long….